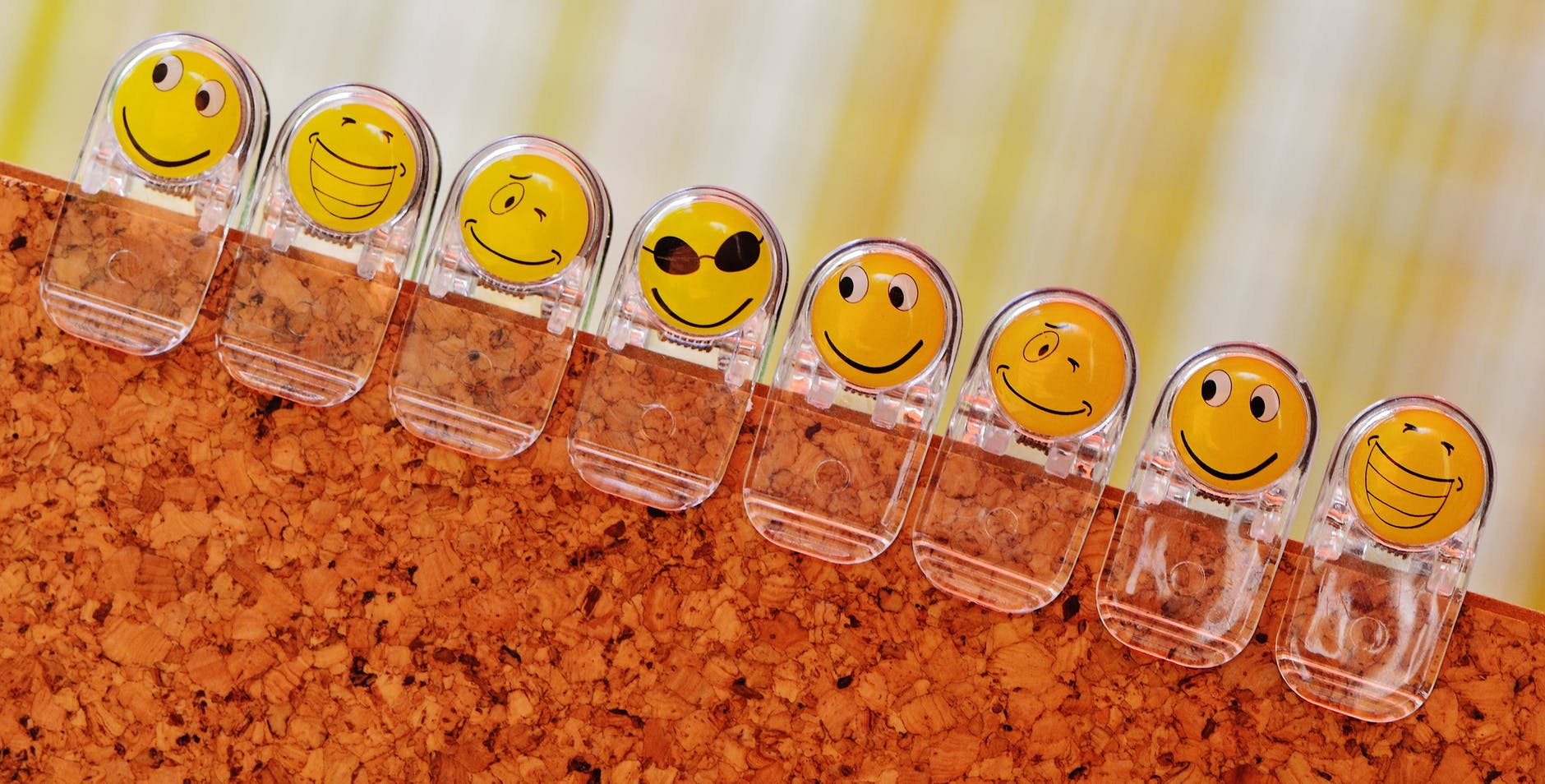 Emotions can be a roller coaster of a topic. Wouldn't you say?
We tend to like to stick to such feelings as joy, love, exhilaration and accomplishment. And then we stop at sadness, fear, betrayal and rage. However, we're human, and whether we're in a personal or professional setting, we can't turn off what we feel. We can try, but we can never really turn them off. Our emotions show up in our communication either authentically or inauthentically. And, only one of those scenarios builds trust.
Are you inviting people in or pushing them away?
At any given moment, we're either drawing people in, repelling them or creating indifference to ourselves. How our emotions come through in our verbal and non-verbal communication is key to this.
For example, if you're an entrepreneur that's having a day where you feel unsure of yourself, you may use a quieter voice with a prospect than you would on a day you feel more confident. You may also stand with your arms crossed to protect yourself rather than have them open to invite the person in. You may use language that's less enthusiastic than you would on a day you're feeling spectacular. Based on this, how effective do you think you'd be in drawing the prospect in?
Only until recently have acknowledging and talking about emotions become more acceptable and encouraged, and we still have a long way to go. In fact, many of us are out of touch with what our emotions even feel like in our bodies. And here's the thing, whether you're conscious of them or not, your emotions are influencing how you're showing up in your interactions with and in front of people, and ultimately your results. Wouldn't you like to understand them better, so you can show up the way you want?
Turning up the awareness
Now that you know your emotions could be pushing people away, you can make shifts that can empower you to choose how you show up, which again, will influence your results. The key to doing so is AWARENESS. You may want to use these questions to raise your level of awareness about how your emotions are coming through in your communication:
What happens to your voice when you feel certain emotions (e.g., louder, slow down, etc.)?

How does you body react to certain emotions (e.g., shrink, open, etc.)?

How does your language change from one emotion to the next (e.g., more forceful, less inspiring)?

Can you feel your emotions in your body? How specifically?
Imagine how this new level of awareness can defuse a conflict by informing you about how anger in your verbal and non-verbal communication might incite a bigger quarrel or deepen a rift. Imagine how many more clients you can connect with when you know the difference between how you show up when you feel confident versus uncertain. Imagine how your relationships could deepen when you recognize how your words, voice and body demonstrate the emotions of affection, appreciation and love.
It's pretty profound stuff.
This week's challenge
Over the next week, my challenge to you is to get more in touch with your emotions before you go into important interactions. Check in with yourself on how you're feeling and notice. Notice what your body is doing. Notice how your voice is sounding. Notice what words are coming out of your mouth as a result of whatever that emotion is that you're feeling. I'm telling you, it's a game-changer.
Next on our list of inputs in A Model for Conscious Communication is the piece that underpins how successful you're going to be in your communication. It's going to be very intentional, so tune in!
https://www.theconsciouscommunicator.ca/wp-content/uploads/2018/07/TheConsciousCommunicator3.png
0
0
Fazeena Haniff
https://www.theconsciouscommunicator.ca/wp-content/uploads/2018/07/TheConsciousCommunicator3.png
Fazeena Haniff
2018-09-25 07:43:42
2018-09-25 07:44:03
It's written all over your face