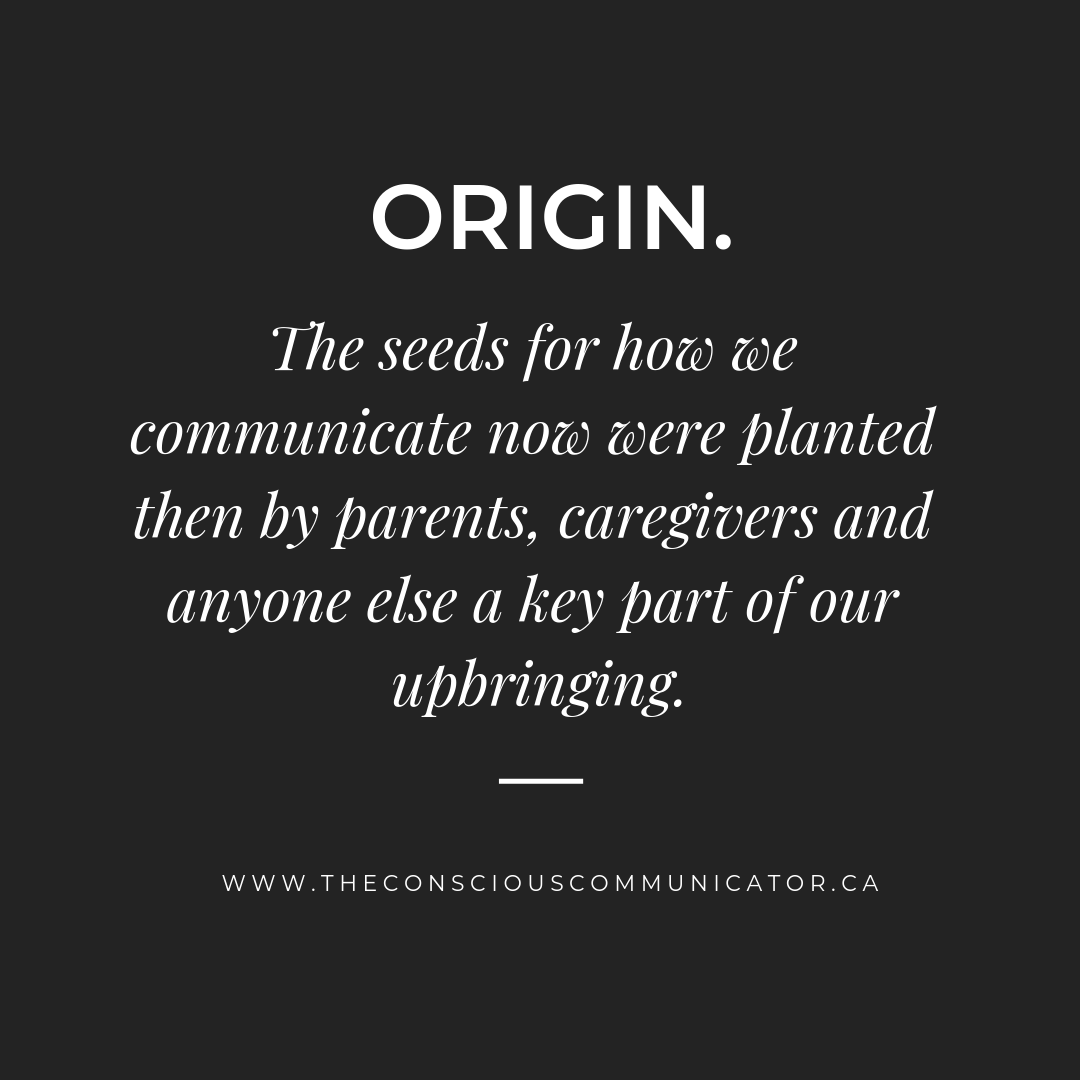 This is a tough pill to swallow, but it's an essential point of transformation and freedom. We cannot heal what ails us if we refuse to look back to see where the pain began. This is not to be confused with dwelling in the past.
Patterns of communication and patterns of behaviour that create havoc in our lives today started from somewhere. This is one of the most challenging pieces I work with clients on and one of the most challenging pieces I've had to work on myself. Because, it means putting our family of origin under the microscope — our parents, siblings, grandparents, aunts and uncles and anyone else who had a hand in raising us.
It means taking those we looked up to as children down from their pedestal and taking a hard, honest look at their humanness and whether they were the best examples of what we aspire to be and do, today.
It means coming out of denial and being truly honest and admitting to ourselves if the environment we were raised in was filled with criticisms, manipulation and discord instead of the nurturing, loving and kind environment we so badly want to believe it was.
It means asking if this place was the beginning of the unhappiness we feel now and why we struggle so much to talk about it and ask for the help we need, today.
Asking these questions can feel grimy. Like we're criticizing, disrespecting or betraying our family of origin in some regard. Like we love them less. Like we are bad for doing it. In some cultures (including my own), we're taught to never shine a light of question on our elders or our family. You'd be deemed ungrateful to. Who does that serve? What if what's being kept in the dark is abuse, oppression or some painful secret? What if shining light on it can lead to freedom, joy and ease? Would that not be worth it?
How you speak up for yourself, how you communicate and honour boundaries, how you relate to others and communicate in your relationships and business – they're all influenced by what you grew up in and what you were taught. You may not be able to change that, but you can certainly now look back on it to learn and recognize that you have the option to make a different choice, today.
https://www.theconsciouscommunicator.ca/wp-content/uploads/2018/07/TheConsciousCommunicator3.png
0
0
Fazeena Haniff
https://www.theconsciouscommunicator.ca/wp-content/uploads/2018/07/TheConsciousCommunicator3.png
Fazeena Haniff
2019-02-05 18:07:13
2019-02-05 18:07:13
Look to the past to identify current communication challenges