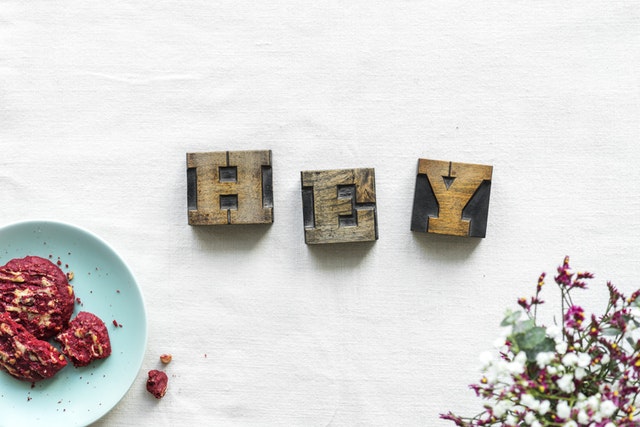 Your self-talk matters. It influences the words coming out of your mouth, how you feel about yourself and the decisions you make. And what better time of the year to become aware of how helpful or harmful your self-talk is.
Over the next couple of weeks, many of us will be busy shopping for gifts, attending parties and holiday dinners, reflecting on the year that was and making plans for the year that's ahead. Through it all, self-talk will be blabbering up a storm! The busier and more stressed we become, the more it chatters.
Self-talk is tied to our belief system
What we believe about ourselves is reflected in the content and tone of our self-talk. If you believe you're great under pressure, your self-talk will cheer you on from the sidelines as you navigate the shopping mall filled with last-minute holiday shoppers. You'll feel motivated and focused and you'll accomplish what you set out to do. If you believe the opposite, your self-talk will berate you for procrastinating and you'll move from store to store frustrated by the crowds and the seeming lack of good gift selection.
You take whatever emotions your self-talk evokes into the rest of your day and it will influence how you show up. Now think about this from the standpoint of your business or your job, your relationship or your health.
Self-talk can be retrained
It takes awareness, a desire to change our beliefs about ourselves and intentional action to shift our self-talk from naughty to nice. Here's an exercise I share with clients to help them become aware of the nature of their self-talk specifically for the context of end-of-year reflection and next-year planning. As you reflect on what you've accomplished this year, listen for whether your self-talk celebrates or plays down your achievements. As you plan for the year ahead, what does your self-talk say about your goals as you write them down? If your self-talk is nice – great! Amplify it and let it cheer you on. If it's naughty, that's OK. You now know it's time to make a change.
Authentic and powerful communication starts with self-talk
What you're saying inside is being communicated on the outside even if the words you speak are not the same. I'll say it differently: If the words you speak are not in alignment with how you feel about and perceive yourself, communication misses its mark. There will be no accompanying integrity or trust.
When we use an inside-out approach to communication, there is no doubt about who we are and what we stand for. The alignment of our beliefs with our self-talk and the words we speak results in ease, authentic connection and power. Imagine what you could do with that!
As we end the year, I encourage you to spend some time listening to you talk to yourself. Yes, I know how that sounds. BUT it could make all the difference in how you show up in 2019. And if you find you need a little help, that's what I'm here for.
Happy Holidays and warm wishes for a prosperous, joyful and healthy new year!
https://www.theconsciouscommunicator.ca/wp-content/uploads/2018/07/TheConsciousCommunicator3.png
0
0
Fazeena Haniff
https://www.theconsciouscommunicator.ca/wp-content/uploads/2018/07/TheConsciousCommunicator3.png
Fazeena Haniff
2018-12-18 08:32:07
2018-12-18 08:33:45
Is your self-talk naughty or nice?